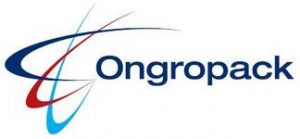 We are looking for a talented individual for the position:
Sales Manager
Ongropack Ltd. is a Hungarian-owned, dominant & growing PVC sheet and film manufacturer located in the North-Eastern part of Hungary, Miskolc-Szirmabesenyő. The company has 30 years' experience in the field and its business covers the entire EU and most of the EMEA region. We are looking for a talented individual for the position:
Tasks:
Identifying and developing new business opportunities.
Contacting potential and actual Clients, presenting offers, participating in commercial negotiations, contracting.
Nurturing and enhancing the Company's positive image and relationship with Clients.
Developing strategy and business plan, including sales forecasting and territory development.
Working closely with the operational teams to ensure excellent levels of client satisfaction.
Submitting reports to the Management and the Owner timely and accurately.
Requirements:
College/university education
Fluent English is a must, good command of any other language is a plus
Superior communication and negotiation skills
Team-minded attitude
Self-motivation with a strong desire of succeed
Advantage:
Experience in the plastics industry (not must).
2-5 years experience in a similar position.
Our offer:
Hybrid working (Home Office / Office)
Work-life balance
Personal onboarding process included supported by a
Supportive leadership
New greenfield plant & office
Competitive salary package with bonus depending on sales success.
Possibility of a professional growth within the company.
Sector(s):
Sales, Trade
Sales Representative
Experience required:
3-5 years professional experience
Required Qualification:
Required language level:
English (higher advanced/fit for negotiation)
Employment type:
Full time
Home office available
Place of work:
OngroPark, 3711 Szirmabesenyő Miskolci utca 19.
Other benefits:
annual bonus/salary benefits, cell phone, cafeteria, professional training, language learning assisstance
How to apply/ contact information:
If you would like to apply for this job, please send us your CV in English.